BOOKS ON THE HOLY FAMILY & FAMILY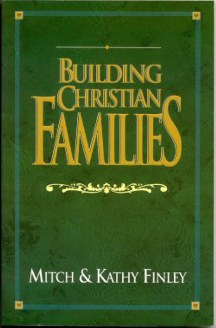 EVERYONE BELONGS TO A FAMILY...
NO MATTER WHO YOU ARE!
In a world where families are ill-defined, unprepared, and stressed by outside forces, this book offers hope and guidance to those who seek reassurance in the stability of tradition while reaching out to the challenges all families face on the eve of the twenty-first century.
In an inclusive, welcoming manner, the authors share their insights, beliefs and convictions concerning the foundation of church being rooted in the firm foundation of family. And their portrait of family is both realistic and inspirational, culminating in a call to a familial spirituality that is at once joyous and profound, everlasting and everchanging.
Authors: Mitch & Kathy Finley
Thomas More Publishing, 1984,1996
A COMENTARY ON THE INFANCY NARRATIVES IN THE GOSPELS OF MATTHEW AND LUKE
"A line-by-line exegesis... that not only synthesizes a generation of modern scholarship but also provides a coherent and compelling explanation of what the stories of Christ's birth were meant to convey." -- NEWSWEEK
"A work of a highest critical historical scholarship in a form that is accesible to the average well-educated reader." -- BEST SELLERS
"One of the premier events in biblical publishing... One thing is sure: This book will become a classic study on the nature and message of the infancy and message of the infancy narratives." -- THE BIBLE TODAY
Author: Raimond E. Brown
Doubleday, 1993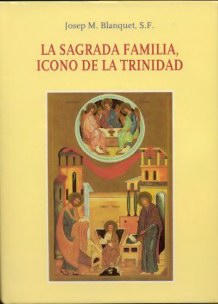 LA SAGRADA FAMILIA,
ICONO DE LA TRINIDAD
Durante estos ultimas decadas, la Iglesia ha retomado de la tradicion algunas imagenes y conceptos que nos acercan al misterio de Dios y que parecian olvidadas. Asi ha ocurrido con la familia terrenal de Dios: la Sagrada Familia.
Este estudio analiza y cimenta los principales aspectos que definen el ser y la mision de la Sagrada Familia de Nazaret en el misterio de Cristo y de la Iglesia.
Autor: Jose Maria Blanquet, SF
Hijos de la Sagrada Familia, 1994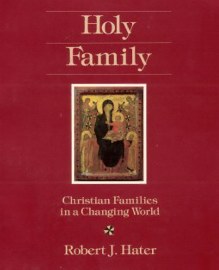 HOLY FAMILY
CHRISTIAN FAMILIES IN A CHANGING WORLD
For centuries the Church has used the Holy Family as a model for spirituality. Does this model serve the needs os today's changing families? The author answers with a resounding "yes".
Father Hater helps Christian reflect on how the family's journey through life includes both happiness and pain. A healthy family knows how to celebrate the good times and struggle through the bad times, trusting in God's care. As a sign of God's presence in the world, the family has something to offer the Church.
Author: Fr. Robert J. Hater
Tabor Publishing, 1988
WHEN FAMILIES PRAY
As a parent, it is your greatest responsability. Yet in this era of high-speed communication, few of us know how to connect our own families with God.
Discover the essence of prayer and experience the joy of communing with the Savior, as a family, for life. Thought -provoking questions will help you and your kids see God in a new light. Scripture, present-day stories of answered prayer, and inspirational quotes will encourage you and your family to begin a refreshing and rewarding lifelong walk with God.
Author: CHERI FULLER
Multnomah Publishers, 1999